Duluth's Garage Door Company

We've been installing LiftMaster garage door openers for Duluth area residents and businesses for over 10 years. Their long life, and dependability make them an excellent choice for any application, both commercial and residential. Whether you have a lightweight garage door or the heaviest wood garage door out there, LiftMaster offers a model to cover your needs perfectly.
New Garage Door Openers Installed
Belt Drives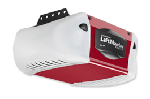 Belt drive openers offer the quietest operation available. Perfect for garages with bedrooms above.
Screw Drives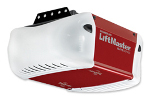 Screw drive openers offer quiet operation with very low maintenance.
Jackshaft

Jackshaft openers area perfect for garages with high ceilings or very little headroom.
Accessories

Accessories such as multi-function wall consoles, remotes, keypads and battery back ups can add functionality to your garage.